Pac Man's Pirate Ghost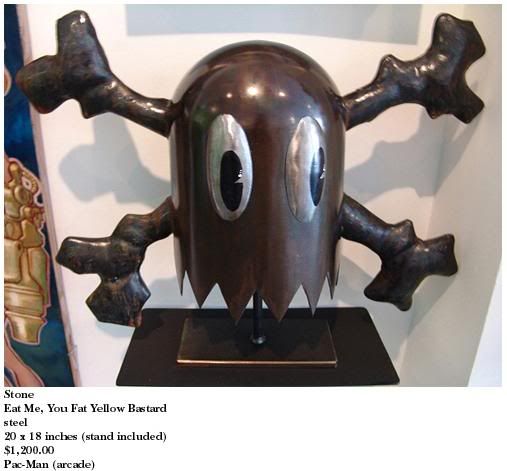 Besides my obsession with peeps, I also have a bit of a Pac Man fever. Just seeing this sculpture made me smile, but reading the title left me rolling with laughter on the floor. The title: "Eat Me, You Fat Yellow Bastard" leaves so much to the imagination. However, it also reminded me of something I once yelled at my ex.

If you happen to be in the Los Angeles area in the near future, you can check out the iAM 8-bit show. The opening reception was April 18th and the show runs through May 19th at Gallery Nineteen Eighty Eight.